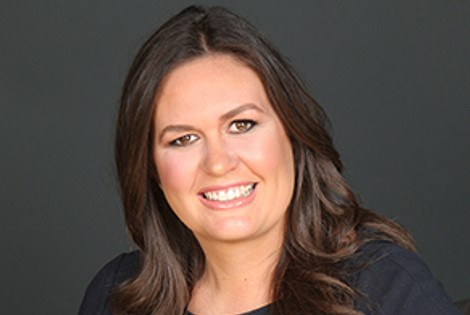 The Arkansas General Assembly is considering a bill requiring social media companies such as Instagram or Facebook to verify users' ages. Those under 18 would be barred from having social media accounts without parental permission.
An article by the Arkansas Advocate's Hunter Field says Gov. Sarah Huckabee Sanders is backing Senate Bill 396, which would require social media companies to hire third-party vendors that verify users' ages via digital versions of their driver's licenses or state IDs.
The governor says social media can be a good resource for many things, but "…many kids are simply not prepared for the negative aspects of it."
From the Arkansas Advocate article:
In her gubernatorial campaign and since taking office in January, Sanders has painted herself as someone eager to take on "Big tech," which she said exploits children for profit.
She drew connections between rising rates of mental illness among teenagers and rise of the social media usage.
Sen. Tyler Dees (R-Siloam Springs), the primary sponsor of the legislation, said Senate Bill 396 intends to only target users creating new accounts. However, the current version of the bill defines an account holder who is subject to the age-verification requirement as "an individual who has or creates an account or a profile to use a social media platform." The bill could be amended.
"We will protect children and empower parents," Dees said.
The Arkansas Advocate article notes critics have questioned the legality of such legislation, noting government overreach and privacy concerns.
Click here to read the full article from Arkansas Advocate.