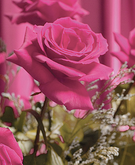 Loretta Sue Terry of Newport, Arkansas, departed this life on Saturday, March 11, 2023, at the age of 74. She was born November 22, 1948, in Newport, the daughter of Calvin Thomas, Sr. and Lola (Moody) Thomas.
Loretta worked in the home and was a member of Maple Springs Baptist Church. She enjoyed playing bingo and loved going to yard sales.
She was preceded in death by her son, Calvin Dale Mercer; her parents, Calvin Thomas, Sr. and Lola (Moody) Thomas; two brothers, Harold Thomas and Eugene Thomas; and two sisters, Betty Wilson and Wanda Stone.
Loretta is survived by one son, Jerry Mercer, of Newark; one brother, Calvin Thomas, of Bradford; two sisters, Joan Jones and husband Jerrell, of Newport, and Erma Pennington, of Palestine, and one granddaughter.
Graveside services are at 10:00 a.m. Tuesday, March 14, 2023, at Cheshier Cemetery with Bro. Vance Penn officiating.