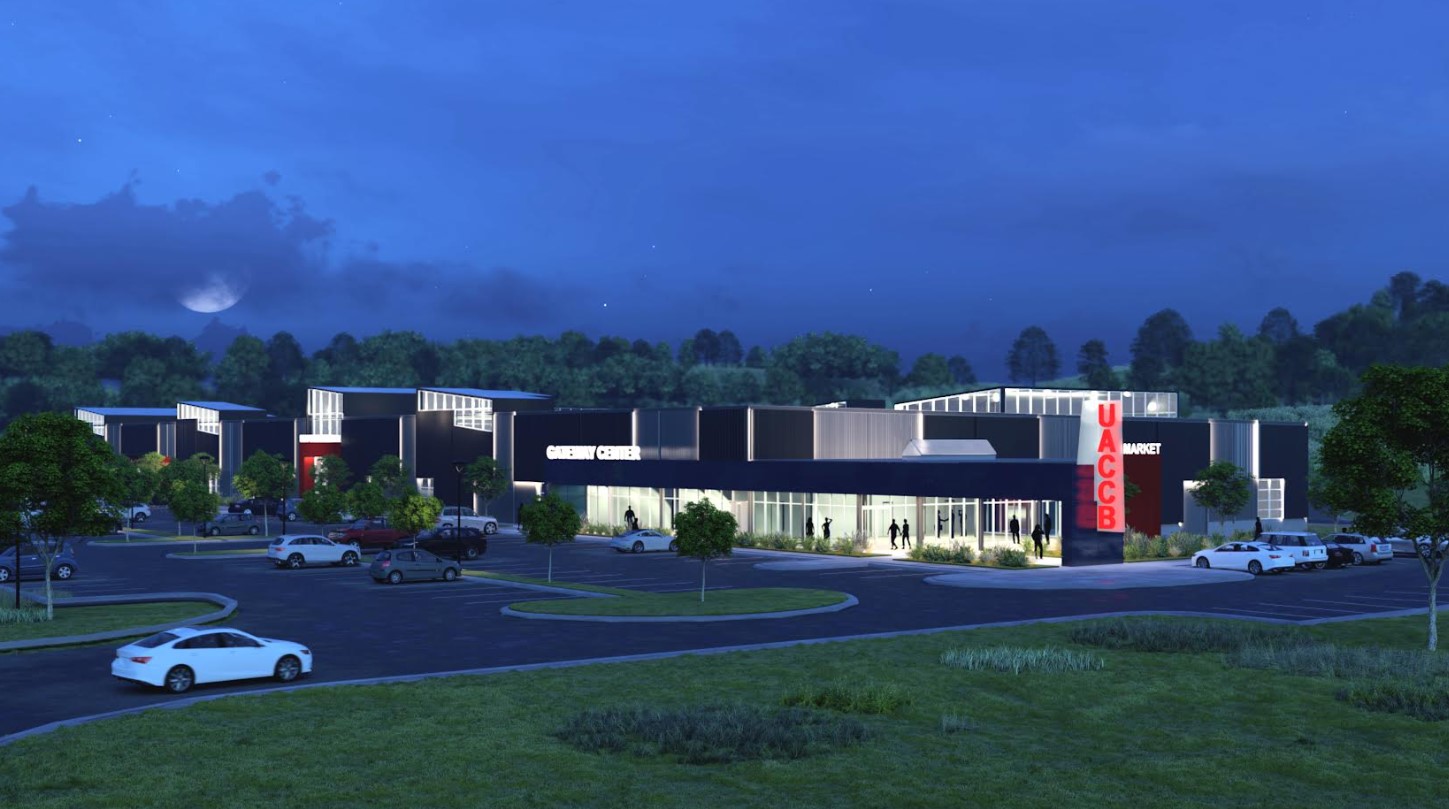 The site of a former manufacturing facility will soon be transformed into a state-of-the-art training center for the University of Arkansas Community College at Batesville (UACCB).
According to a release from the college, UACCB has acquired property at 2210 East Main St. (see image below) that formerly housed rubber and pole manufacturing at different points. Now, UACCB says it will rehabilitate the space for expanded workforce training. The 100,000-square-foot building and 55 acres will nearly double the campus footprint. (Scroll down for more renderings of the new center.)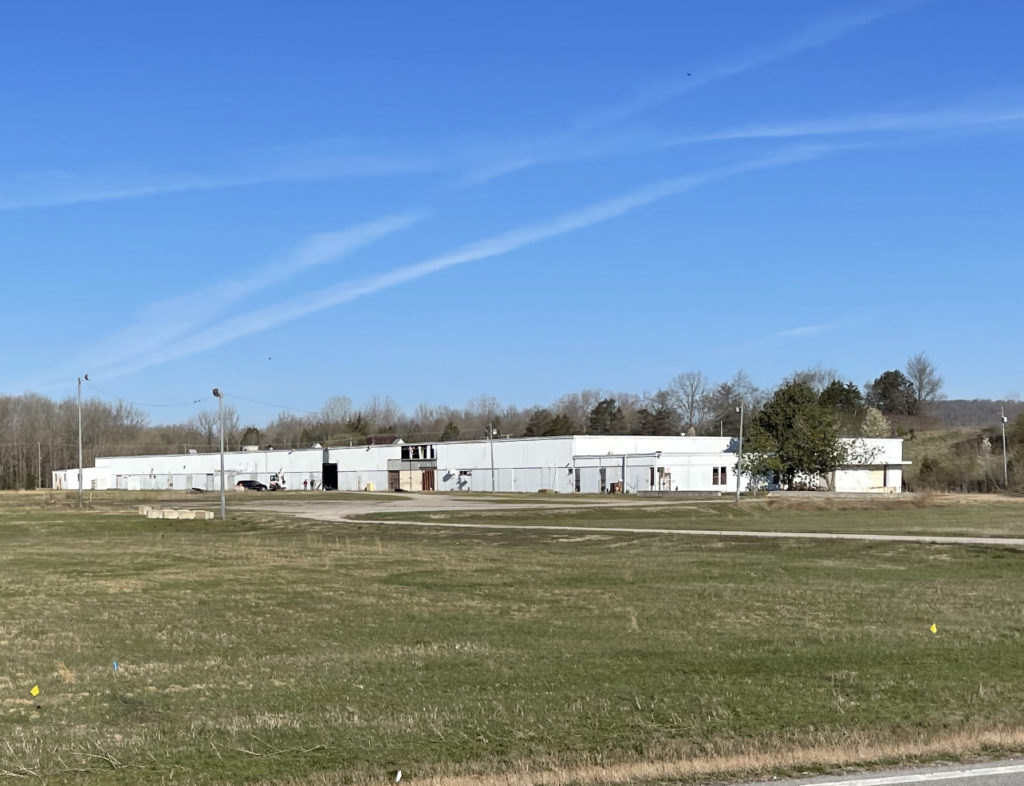 "We are calling this space the UACCB Gateway Center to honor our history as an institution and to speak to the many opportunities ahead for our community," said Dr. Brian Shonk, chancellor.
UACCB already has the state-of-the-art Workforce Training Center on campus, featuring college credit and high school programs, including advanced manufacturing, welding, robotics, and construction.
The new Gateway Center will provide space for many types of short-term and industry-specific training, along with more room for the recently added commercial driving (CDL) program and compact and heavy equipment programs.
"Our goal is to provide a space that can meet our community's rapidly expanding workforce needs and potentially benefit our entire region," Shonk said. "We now have the capacity to expand our short-term training and upskilling opportunities for new and existing employees. If an employer has an idea, we want to partner on it."
"We are very excited about UACCB's acquisition of the property on East Main Street, soon to be the Gateway Center," said Jan Smith, executive director of White River Planning and Development District. "The facility is an important part of the history of Batesville and Independence County, and the possibilities for use of the building and surrounding land are limitless. The programs of UACCB will utilize this space in numerous ways providing skilled training for the local workforce and area job opportunities. As this facility evolves into the future potential it has to offer, it will benefit our region of the state tremendously."
The acquisition was approved by the University of Arkansas Board of Trustees in September 2022. The property nearly doubles the footprint of the campus by adding 100,000 square feet of covered space and an additional 55 acres of land. Initial work will cover a small corner of the building, repair portions of the roof, and clean up the exterior.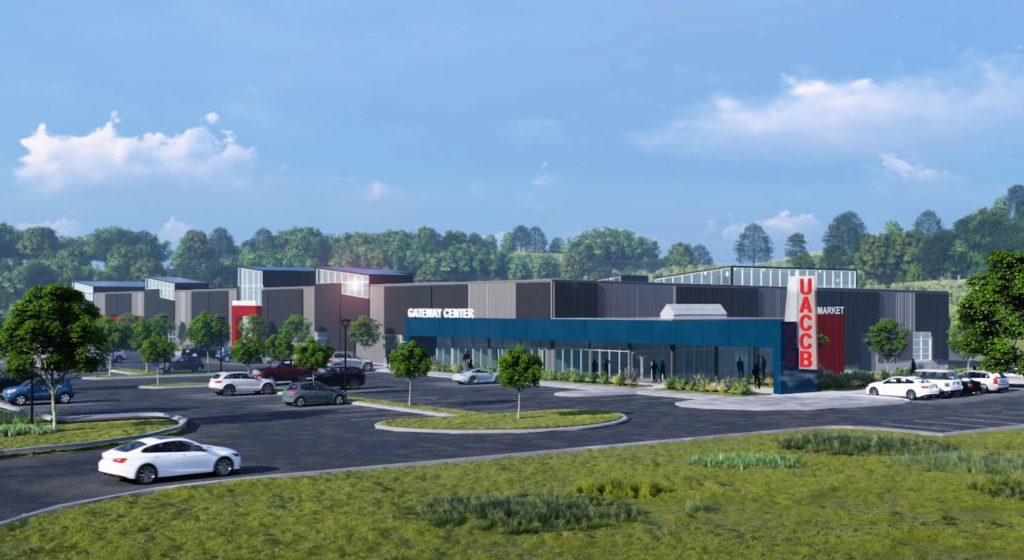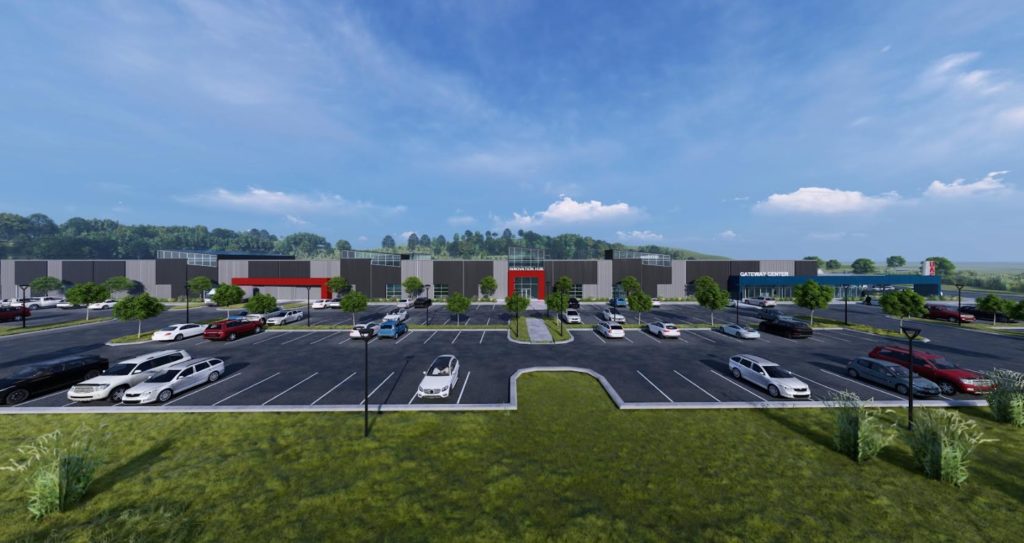 Rendered images: UACCB