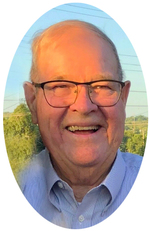 John Edward Gardner of Tupelo, Arkansas, departed this life on Thursday, March 16, 2023, at the age of 78. He was born June 13, 1944, in Tupelo, the son of Homer Cecil, Sr., and Alta (Garlington) Gardner.
Mr. Gardner was a 1962 graduate of Newport High School. He earned a Bachelor of Science degree from Arkansas State University, where he was a member of Sigma Phi Epsilon.
Mr. Gardner was a lifelong farmer, who was tied to the land far past his retirement. He loved piddling outside and gardening at his home. Mr. Gardner enjoyed raising and riding quarter horses, going to yard sales, and in his younger years, water skiing and participating in Fraternity events.
He was a longtime member of the Tupelo Baptist Church.
Mr. Gardner was preceded in death by his parents; one brother, Homer Cecil Gardner, Jr.; and one sister, Kathleen Margaret (Gardner) Manning.
He is survived by two sons, John Laymon Gardner of Tupelo, and James Edward Lee Gardner of Tupelo; one daughter, Virginia Kathleen "Jenna Kay" Gardner of Conway; three nephews, Monte Manning of Idaho, Robert "Bobby" Manning of Ohio, and Homer Cecil "Trey" Gardner, III of Little Rock; one niece, Deidra (Gardner) Bridges of Searcy; and a lifetime of friends.
Friends may visit at Jackson's Funeral Home, Monday, March 20, 2023, beginning at 1:00 p.m. Funeral services will follow at 2:00 p.m. Monday at Jackson's Newport Funeral Home Chapel, with interment at White Lake Cemetery.
Those honored to serve as pallbearers are Ricky Bagwell, Preston Bagwell, Luc Runyon, Anthony Rouse, Monte Manning, and Bobby Manning. Honorary pallbearers are Larry Jones, Harold Clark, and Buddy Odom.