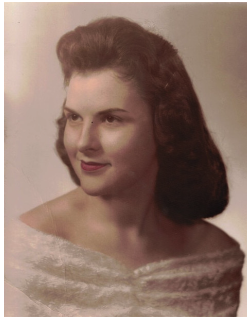 Judith Kay Pitman, 81, went to be with the Lord on March 16, 2023. She was born on December 31, 1941, in Anna, Illinois, to Charles Herbert Webb and Reba Irene Webb. Judith enjoyed reading, baking, and golfing with her late husband, Dick, whom she adored. She traveled the country with her daughter for eleven years as a live-in Momo. Judith was also a foster grandparent at West Elementary. She also enjoyed spending time with her family, especially her granddaughters.  Above all else, Judith was a Child of God. She loved reading her Bible and was very involved in the Bethesda Campground Church.
Judith is survived by her sons, Timothy Brian Cashen of California and Gary Leon Henson of Montana; daughter, Barbara Henson (Vincent Bossi) of Bethesda, AR, grandchildren, Sean Douglas Cashen, Andrew Richmond Bossi, and Judith Catherine Bossi; brother, Charles Webb Jr.; and sister, Barbara Jean Reid.  She is preceded in death by her parents; beloved husband, Richmond K. Pitman; first husband, Timothy Cashen; brother, Harry Leon Webb; and brother-in-law, Richard Reid.
A Celebration of Life will be held at Bethesda Campground Church (10 Harmontown Road Batesville, AR) starting at 6 PM on Wednesday, March 22, 2023. Vincent Bossi will be officiating. In lieu of flowers, the family asks that donations be made to Bethesda Campground Cemetery.