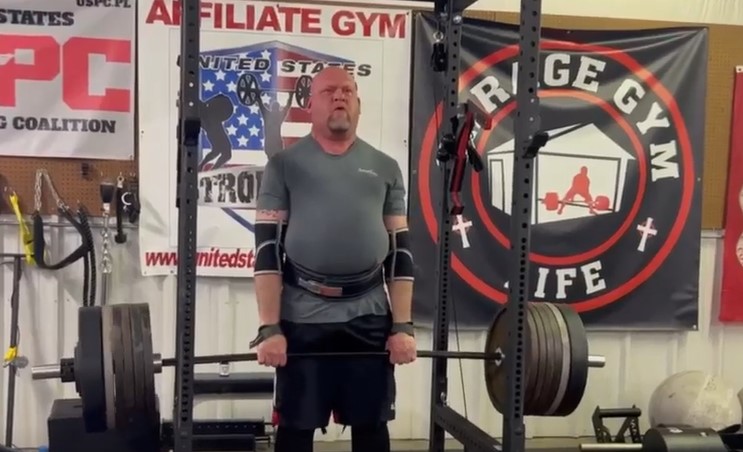 During working hours, Tommy Adams is a provider relations representative for Arkansas Hospice's Batesville area office.
But when he is not meeting with area healthcare providers, he is training and climbing the ladder of competition in regional Strongman competitions. Now, he wants to use his strength to help others at their greatest time of weakness.
While many use their exposure in weightlifting and strength competitions to garner sponsorships for themselves, Adams is paying it forward by asking for community support of Arkansas Hospice.
"Strength and performance are a passion of mine, and so is finding ways to support the mission of Arkansas Hospice. Using my platform in Strongman competitions to raise awareness of the mission of Arkansas Hospice just seemed like a natural fit," Adams said.
Arkansas Hospice is the state's largest nonprofit provider of hospice care. Its 43-county service area includes all of Independence and Jackson counties, which is the territory Adams covers from the Batesville area office.
"As a nonprofit care provider, Arkansas Hospice provides additional care and services that for-profit providers do not. Services such as community-based grief support and special awareness training for the unique needs of veterans are examples. Also, our foundation raises funds for unique patient needs that are not always covered by traditional reimbursements from Medicare, Medicaid, and health insurance."
Adams's next Strongman competition is the "Gainiac Nutrition & Optimize U presents: Kopion's Strongest," Saturday, April 22, in Cape Girardeau, MO.
Details for the event can be found online at IronPodium.com or on Facebook at https://fb.me/e/2jdZY8zpn.
Donations for the mission of Arkansas Hospice in recognition of Adams's competitions can be made online by clicking here. Gifts should be designated to "Greatest need in support of our mission" and add "Tommy Strongman" in the comments.
Special to White River Now by David Edwards, Arkansas Hospice