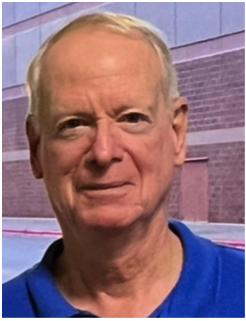 Robin Spear Graham, a Vietnam veteran and retired lieutenant colonel, passed away unexpectedly on Saturday, May 13, 2023. His family is deeply saddened by his sudden death.
He was born on June 17, 1943, to the late William and Helen Graham, in New Rochelle, NY. He attended Marietta College in Ohio and received a Master of Science in geology from Emory University in Georgia.
He served in Vietnam in the HHC 2/506th Infantry, US Army, and retired from the Army with 26 years of military service. Robin documented the day-to-day action of the Battle of Fire Support Base Ripcord, which has been archived with the Department of the Army. He received an award for his efforts from the Ripcord Association.
He loved being outdoors in nature, camping, and driving back roads. He loved music, from classical to bagpipes, and celebrated his Scottish heritage at regional Highland games. He was an avid genealogist and documented several lines of ancestry. One of his passions was photography – he found comfort and peace in capturing raw nature and using it to express himself.
Robin had an enormous heart and a wonderful sense of humor. He will be missed by all who knew him. He is survived by his loving fiancée Ann Halligan of Cherokee Village, AR, daughter Anne Graham (Beth Wright) of Minneapolis, MN, and brother William Graham of Kent, England. Preceded in death by his son Scot Graham.
Services to be held Monday, May 22, at 10 a.m. at Rochester Cemetery in Topeka, KS. In lieu of flowers, memorial donations may be made to St Jude's or Wounded Warriors.