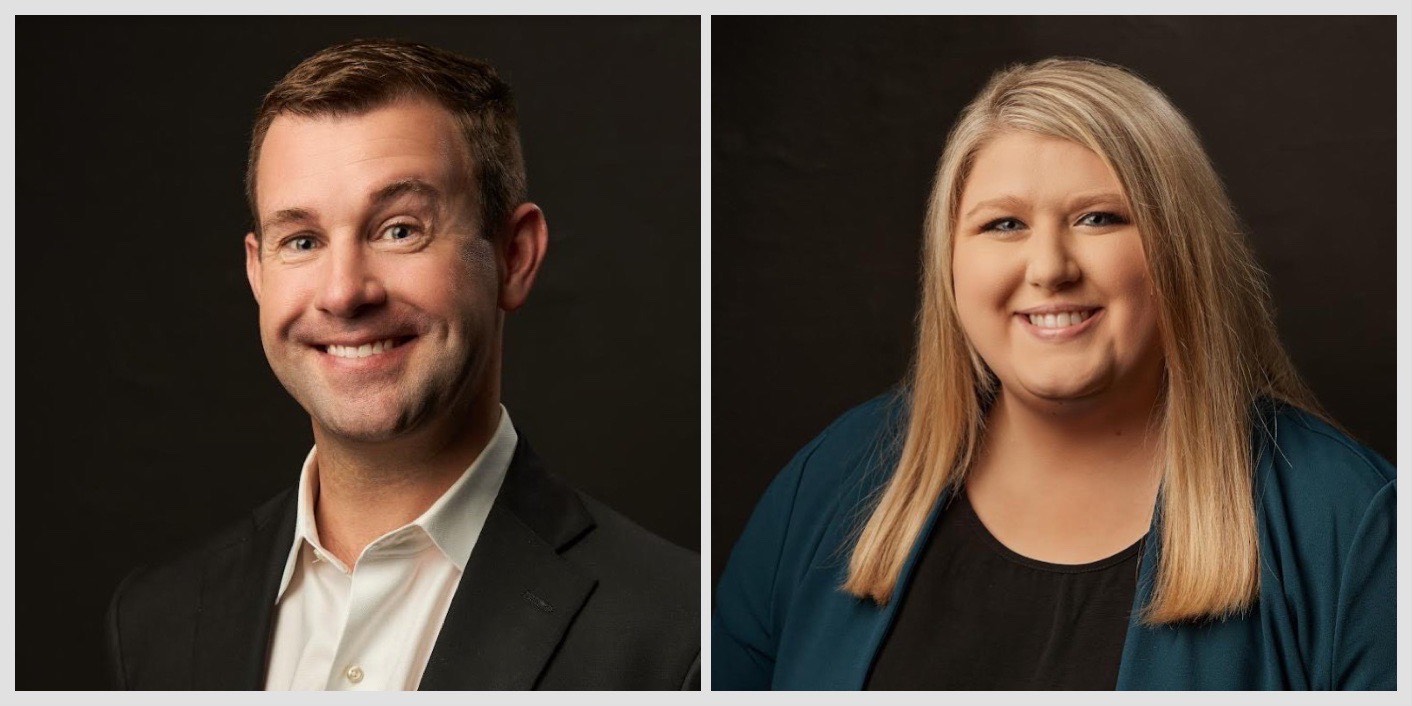 FNBC, the $740 million asset community bank headquartered in Ash Flat, has announced two new additions to its team.
Brian Emison (pictured above, left) has joined FNBC as Senior Vice President of Operations and Chief Deposit Officer. Additionally, he will join the bank's senior management team, providing daily oversight and leadership, and long-term strategic visioning.
In this newly created role for FNBC, Emison will oversee operations throughout the organization and lead the growth of the bank's deposit portfolio. FNBC's department leaders in retail operations, deposit operations, loan operations, and customer experience will report to Emison for enhanced efficiency and customer-centricity.
"With the steady growth we've seen over the past five to 10 years, it was time to centralize our operational efforts under one leader," said Marty Sellars, President and CEO. "We are excited to welcome Brian and his unique expertise to FNBC to help us scale our operations as we continue to grow our market share."
Emison brings 15 years of banking experience, most recently serving as Chief Deposit Officer for a financial institution in Jonesboro.
"I am truly honored to be joining the team at FNBC and sharing in the excitement of the continued growth of the organization," said Emison. "FNBC prides itself on being able to care for the youngest customer opening their first savings account to the CEO looking to expand their business. If there is a financial need in the community, we want to be your community bank."
Emison attended Arkansas State University in Jonesboro. He completed Leadership Jonesboro through the Jonesboro Chamber of Commerce in 2015. He serves on the City Council for the City of Jonesboro, the Lending Board of the East Arkansas Planning and Development District, the St. Bernards Foundation Board of Directors, the Jonesboro Skycop Commission, and the Jonesboro Facilities Board. He previously served as the Business Manager for the St. Jude Stravaganza, and on the Board of Directors of The Learning Center, the Jonesboro Church Health Center, and the United Way of Northeast Arkansas.
A native of Jonesboro, he and his wife, Erica, reside in Jonesboro and have two children.
In other FNBC news, Rachel Woods (pictured above, right) has been hired as Assistant Vice President, Loan Operations Services Manager at FNBC's main office in Ash Flat.
Woods brings over five years of loan operations experience to this new role, where she will serve as a team lead for the Loan Operations department, supporting the lending function throughout the organization. Prior to joining FNBC, she most recently worked in a similar capacity for another financial institution in the Batesville market.
"Rachel's experience and loan operations knowledge are a great compliment to our existing team," said Jackson Balentine, FNBC's Chief Credit Officer. "We are excited to welcome her to FNBC, and I look forward to working alongside her in this new role."
Woods has a Bachelor of Arts in History from Arkansas State University. A native of Evening Shade, she attended school in Cave City.
Over the past five years, FNBC has almost doubled its asset size and added four new locations, including new market expansion into Jonesboro and branch acquisitions in West Plains and Mountain Grove, Mo. It has 14 offices across north-central, northeast Arkansas, and southeast Missouri.
Images provided by FNBC