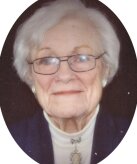 Bettye Jane Poynor of Newport departed this life on Sunday, May 21, 2023, at the age of 90. She was born August 10, 1932, in Tyler, Texas, the daughter of James Thurman Minor and Addie Almeeda (Battenfield) Minor.
She attended Atkins High School where she worked diligently on her academics and was rewarded with the honor of being named Valedictorian of her graduating class in 1950. After completing her education, she excelled as a trusted secretary for many years at Victorian Scents in Newport, where she later retired from.
Throughout her life, she made significant contributions to various organizations and associations. She was a member of Central Baptist Church and served as the music director for many years. She enjoyed playing the piano and organ, singing alongside Rev. Poynor, and contributing to Vacation Bible School by writing music to the theme songs and developing VBS curriculum for the state. Her involvement in the Baptist community extended far beyond her local church. She held esteemed positions, including past President of the Arkansas, Oklahoma, and Illinois Baptist Associations and as the past National President of the Ladies Auxiliary of the American Baptist Association. She leaves behind cherished memories and an enduring legacy of devotion to her craft, her community, and her faith.
She was preceded in death by her husband of 40 years, Rev. Lory R. Poynor on March 27, 2000; her parents; one brother, Earl Dean Minor; and one sister, Margie Pauline Forrester.
She is survived by her son, Robert Dane Poynor and wife, Carla, of Newport; her daughter, Lori Jane Poynor and husband, James Wilkerson, Jr., of Newport; three grandchildren, Brandon Lucas Poynor and wife, Brittany, of Harrison, Patrick Lane Poynor of Fort Riley, Kansas, and Emily Lauren Fortener and husband, Cody, of Alpena; five great-grandchildren and two on the way; several nieces and nephews; and a lifetime of friends.
Friends may visit Central Baptist Church on Thursday, May 25, 2023, beginning at 12:30 p.m. Funeral services will follow at 2:00 p.m. with Bro. Vance Penn and Rev. Jim Smith officiating. The interment will be at Walnut Grove Cemetery.
Honorary pallbearers are members of Central Baptist Church and Dane and Mary Ann Ruff.