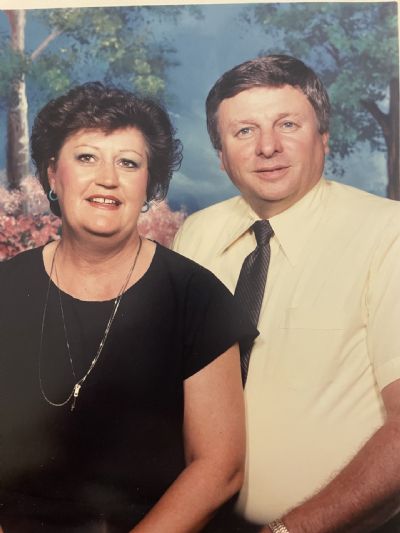 Desmal Lee Nesbitt, 82, of Cave City, Arkansas passed away on Tuesday, May 23, 2023, at Ash Flat Nursing Home in Ash Flat, Arkansas. Desmal was born on February 26, 1941, in Herpel, Arkansas to the late Loyd O. and Meddrith Faye (McDoniel) Nesbitt. Desmal was known for being an extremely hard worker and worked as a truck driver for many years. In addition to being a hard worker, he was also an avid gardener and enjoyed raising horses specifically Tennessee Walkers and Fox Trotters. Desmal was quite the joker and will be remembered among many things for his wonderful sense of humor. He will be greatly missed by all of his loving family and friends. Desmal was a Cedar Grove Missionary Baptist Church member in Cave City, Arkansas.
Desmal is survived by his wife of 63 years Mary Coleen (Sullivan) Nesbitt whom he married on July 21, 1960; one daughter, Leah Ann Watson; one son, William "Bill" Dow Nesbitt and wife Marsha; five grandchildren, Jason Huskey, Brandi Murphree, Brooke Gilbert, Cali Hildebrandt, and Rylee Ratton; thirteen great-grandchildren and a host of extended family and friends.
Desmal is preceded in death by his parents, Loyd O. and Meddrith Faye (McDoniel) Nesbitt and one sister, Bonnie Crymes.
Visitation is Friday, May 26, 2023, from 12:00 PM-1:00 PM at Roller Crouch Chapel in Mountain View, Arkansas. Graveside services will follow the visitation beginning at 1:30 PM with Brother Gary Ragland officiating at Fifty Six Cemetery where Desmal will be laid to rest.
Pallbearers are Jeff Nesbitt, Jimmy Nesbitt, Joey Carpenter, Jason Huskey, Bobby Balentine, and Tim Diffey. Honorary pallbearers are Mark Severance, Bob Balentine, and Harold Girtman.