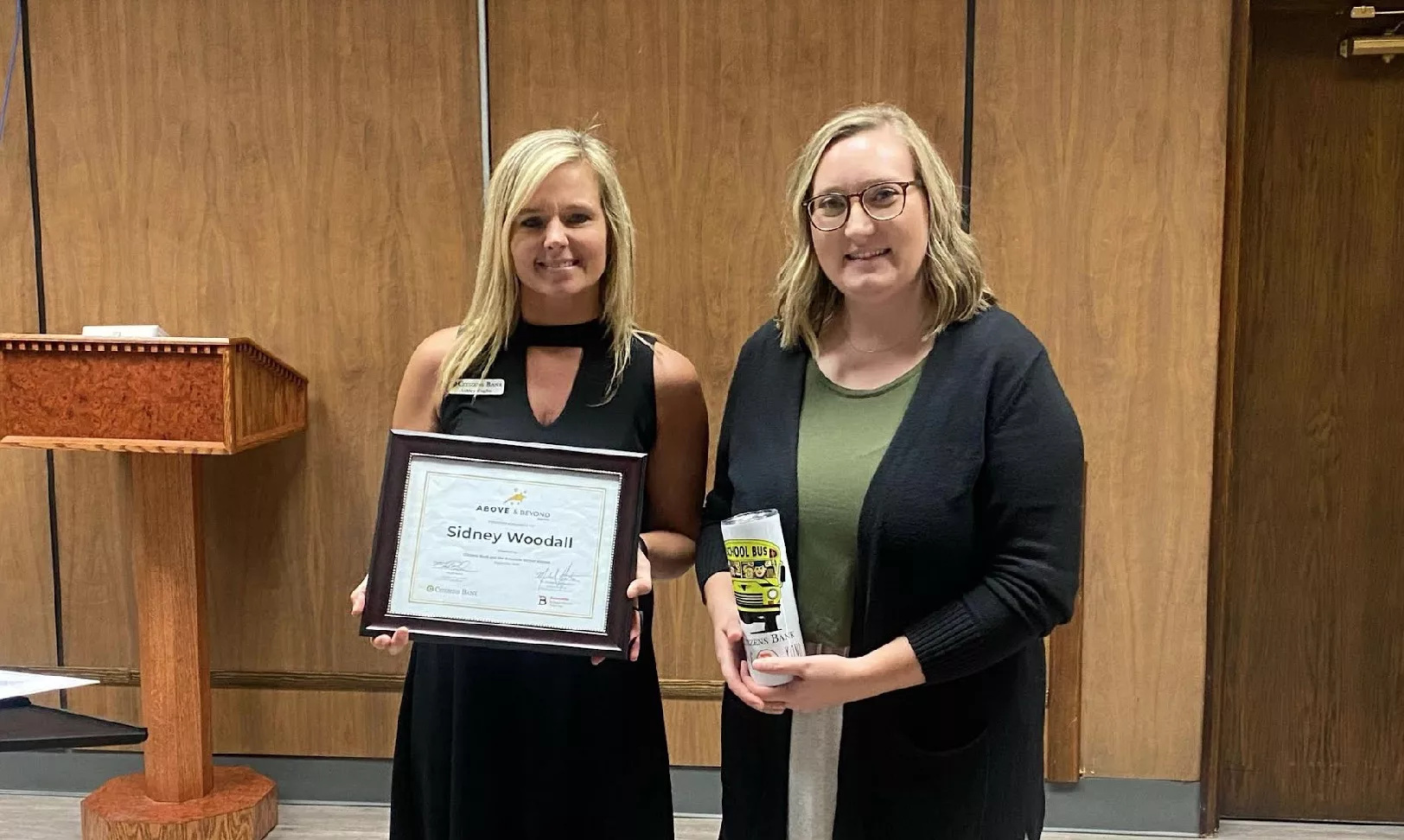 Sidney Woodall (pictured above, right, with Citizens Bank's community engagement officer Ashley Engles), a transportation staff member for Batesville School District, was named Monday to receive the August Citizens Bank "Above & Beyond" award.
In a release from Citizens Bank, Woodall's colleagues commented on her ability to ease any situation with her quick thinking and helpful attitude, noting:
· "Sidney has been a substitute route driver for the district for the past 5 years and is always willing to take on a task at a moment's notice."
· "She maintains a positive attitude, even in difficult situations. Sidney has a calming effect on everyone."
· "Sidney is a great asset to Batesville School District. Being a substitute bus driver is one of the toughest jobs in the transportation department, but she knows every route in the district."
Since 2012, Citizens Bank and the Batesville School District have recognized staff members who go "above and beyond" to realize the district's mission to empower today's students for tomorrow's challenges. Staff in all schools and departments throughout the district nominate award recipients, who receive a Certificate of Excellence, a $25 gift card, and a 16-ounce insulated cup from Citizens Bank. The award is presented at the Batesville School Board meeting each month.
Image provided by Citizens Bank
---