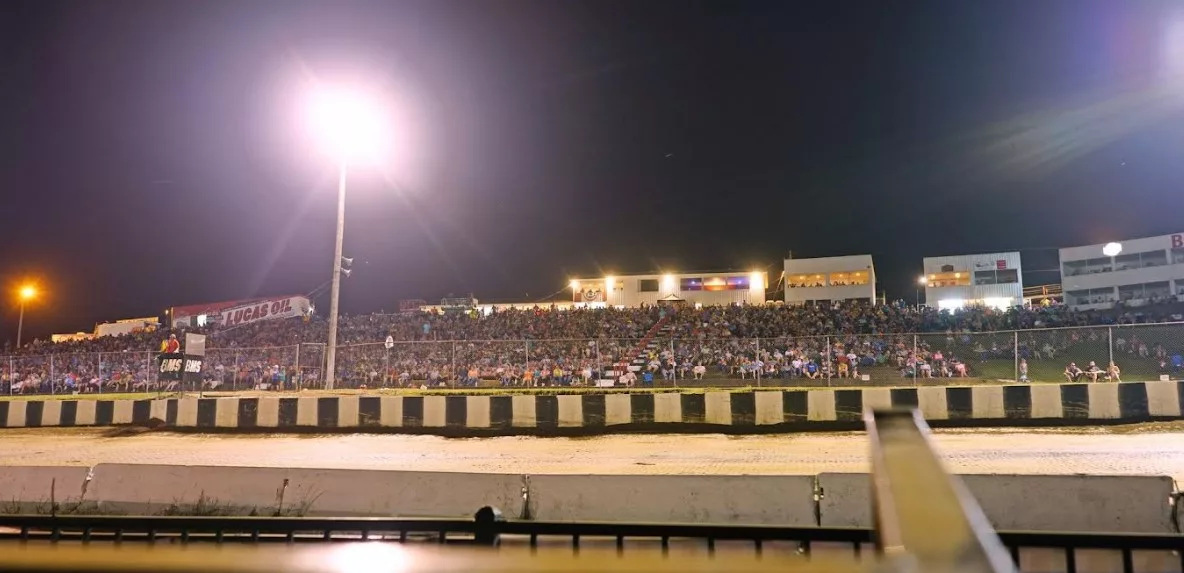 When the dust had finally settled after 100 grueling laps Saturday night and Chickamauga, Georgia's Dale McDowell climbed from his racecar in victory, he was greeted with cheers from a record Topless 100 crowd at the Batesville Motor Speedway.
A moment that was further expressed in his victory lane interview.
"What a race and what a crowd here for us. To come here and see this crowd, I don't think I've ever seen this big of a crowd here. It's awesome. I want to thank you race fans for supporting this event and everybody it takes to put on this race."
McDowell would pocket $50,000 for his victory with over $100,000 paid out throughout the field in the Saturday finale.
Race fans and drivers from across the country began arriving Wednesday morning with drivers from as far away as New Mexico, Pennsylvania, and even Delaware taking up home in Locust Grove and the surrounding area for the weekend. Most of the hotels in Batesville were completely booked as early as three weeks ago in preparation for the event with some fans having to book stays as far out as Heber Springs, Fairfield Bay, and Searcy.
Many local businesses and restaurants would see increased business over the weekend as thousands of people flooded to their establishments throughout the day with thousands of dollars invested into the Batesville economy.
A record turnout in the stands would be met with near-record car counts as well as 64 drivers entered in the super late model portion of the show and a weekend high of 41 modified entries on Friday night with victories going to Ricky Thornton Jr. of Chandler, Ariz. and Adam Maple of Batesville on Friday and joining McDowell Saturday was Batesville's Ashton Wilkey.
For more information on the race, visit the Batesville Motor Speedway website here.
Article by Wes Gwaltney, White River Now / Image: Jason Brickey
---