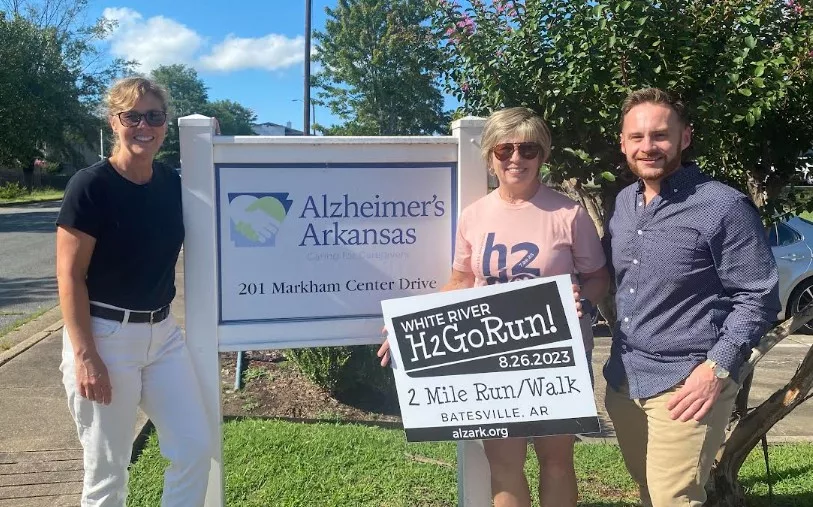 Pictured (left to right): Stephenie Cooke, executive director, Alzheimer's Arkansas; Jane T. Svetz, race director; and Tyler Nagle, community resource manager, Alzheimer's Arkansas
The inaugural "White River H2Go 2 Miler Fun Run" will be held tomorrow in Batesville. The run will begin at the Batesville Community Center, 1420 20th St., at 7:30 a.m.
To help beat the heat, volunteers will be along the two-mile route, soaking participants with water guns and cannons.
The entry fee is $25, and proceeds will support Alzheimer's Arkansas, which provides education, support, and financial assistance to Arkansas caregivers of individuals with Alzheimer's disease and dementia.
To sign up for the run, click here.
To learn more about Alzheimer's Arkansas, visit ALZark.org.