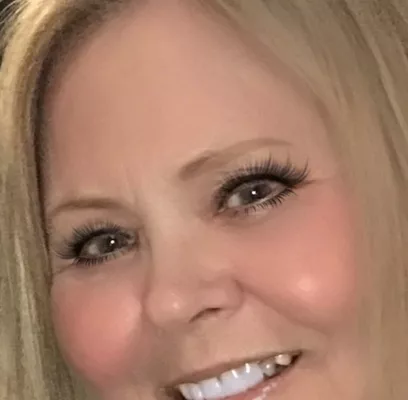 Dianne Rae Richey, 72, of Strawberry, Arkansas passed away on Tuesday, September 5, 2023, in Batesville, Arkansas. She was born June 23, 1951, in Wooster, Ohio to Richard Weiser and Shirley (Costell) Weiser. She was a Registered Nurse (GI) and of the Baptist faith. She enjoyed mowing, swimming and lounging by the pool. Dianne also enjoyed time spent working on the farm and she loved her pets.
She is preceded in death by her parents; a son, Eric Weiser; a brother, Douglas Weiser; paternal grandparents, J. Owen and Flora Weiser; and maternal grandparents, Raymond A. and Mabel Costell.
She is survived by her husband of 32 years, Donald Richey of the home; four brothers, Ralph (Judy) Weiser of Loudonville, Ohio, Jeffery (Joan) Weiser of Delaware, Ohio and Bradley Weiser of Wooster, Ohio; one sister, Vicki Straits and David Hurayt of Taylors, South Carolina; her nieces and nephews, Joshua Weiser, Jessica Weiser Ganson, Gabriel Weiser, Justin Weiser, Logan Weiser, Destiny Weiser and Brody Weiser; several great nieces and nephews; her best friends, Dana Storm, Lawanda Mize and Doyle Cockrill; and many other friends and family.
Funeral services will be Thursday, September 7, 2023, at 1:00 p.m. at the Qualls Funeral Home Chapel with Curt Howard officiating. Burial will follow in the Lancaster Cemetery in Strawberry, Arkansas.
Arrangements are by Qualls Funeral Home of Cave City.
Pallbearers will be Ralph Weiser, Jeff Weiser, Doyle Cockrill, Randy Richey and Mark Livingston.
Honorary pallbearers are Dr. J. Jeffrey, Dr. Steve Alexander, Dr. Greg Neaville, Dr. Seth Barnes, Dr. J.D. Allen and Dr. John Lambert.