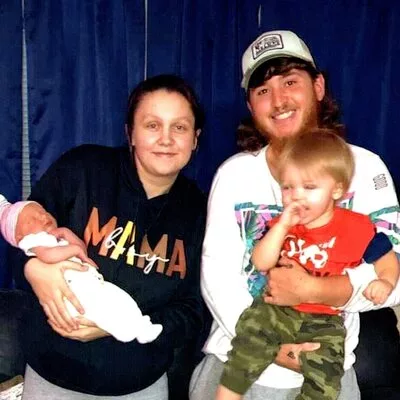 Blake Lawrence Yates, 23, of Cave City passed away on Sunday, September 10, 2023, in Magness.  He was born December 27, 1999, in Jonesboro, Arkansas to Norma Nuckles and fathered by David Stotlar.  He was a lineman and was of the Christian faith.  He enjoyed riding four-wheelers, being outdoors, fishing and playing with his children.
He is preceded in death by his grandparents, Sammy and Paulette Sutton.
Survivors include his mother, Norma Nuckles (Ryan) and his father, David Stotlar (Alisha), two sons, Braxten and Zander Yates; his fiancé, Zoee White; three brothers, Zackary Yates, Jonathan Anderson and Gage Sutton; a nephew, Dillion Yates, several aunts, uncles, cousins and friends.
Funeral services will be on Wednesday, September 13, 2023, at 5:00 PM in the Qualls Funeral Home Chapel in Cave City with Deshawn Pankey officiating.
Visitation will be on Wednesday, September 13, 2023, from 4:00 PM until service time.
Honorary Pallbearers will be Will Morgan and Lloyd Hogue.
Arrangements by Qualls Funeral Home of Cave City.