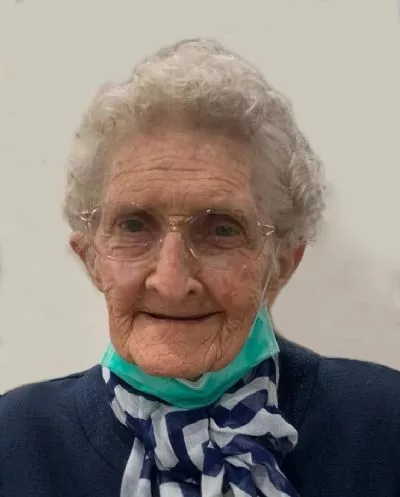 Ms. Dorothy Hopper, 91, of Southside, peacefully departed this life on September 14, 2023, with family and friends by her side.
She was a member of the Desha Baptist Church where she took great joy in being a part of Lady Prayer Warriors Sunday School Class.
She was an auto mechanic and bookkeeper by trade and caretaker by nature. She took the most pride in being a daughter, sister, wife, mother, grandmother, and friend to many.
She and her late husband, Buck, owned Southside Auto Repair where, for many years, they devoted their lives to taking care of the community. Her work ethic was second to none. You would often find them at the local track on the weekends racing and giving mechanical advice. She loved many sports and was an avid razorback fan. Dorothy was always ready and willing to talk sports with anyone who cared to engage in an opinionated conversation. She spent her spare time working on her ancestry.
She loved her family with unconditional love at all times. She took great pride in hosting family dinners and holidays in her home. Everyone was family in her home, and her home was open to many. She provided well.
Most of all she loved the Lord. She was certain of her salvation and shared it with all who knew her. She was fierce yet gentle. She was tough yet compassionate. Above all she was respected and well-loved, in return she loved well.
She leaves several family and friends behind to cherish her memory. Her best friend and beloved dog, Sally; a brother, George Weldon Custer of Corpus Christi, TX; sons, Richard Hopper of Batesville, Troy Hopper (Melinda) of Mayflower; daughters, Brenda Riley, Wanda Baker, Linda Thomas (Terry Davidson) of Southside; grandchildren, Trish House (Bo), Josh Thomas, Chancey Thomas (Jackie), Seva Riley, Meeta Foster (Chase), Spencer Hopper( Rebecca), Benjamin Hopper, JR Baker (Ashley), Randal Hopper, Daniel Hopper, Dylan Hopper, Kynzlie Magar (Dalton Taylor), and Brandon Magar; great-grandchildren, Bo House, Cole House ( Kaitlyn Bailey), Lawsyn Taylor, Maddan Foster, Julia Baker, Auna Baker, Presley Hopper, Hollyn Hopper, Graham Thomas, Lilli Hayre, and Kayden Hopper; great-great-grandchildren, Cooper House and Wyatt Bailey. Along with several nieces and nephews and other special people that became family.
She was preceded in death by her parents, George Leo Custer and Cloma Lucille Brown Custer; her husband, LE "Buck" Hopper; a brother, Chaney Custer; son, Danny Ray Hopper; and sons-in-law, Ricky Riley and Marty Thompson.
Graveside services will begin at 2:00 pm Tuesday, September 19, 2023, at Egner Cemetery in Salado under the direction of Roller-Crouch Funeral Home of Batesville with Josh Swinea officiating.
There will be no visitation.