The fourth annual Macy's Stroll and Roll for Angelman Syndrome was held on April 21, 2018 at Riverside Park in Batesville. The Batesville Kiwanis Club and Macy's Miracle hosted the event to raise awareness and funds for the Foundation for Angelman Syndrome Therapeutics (FAST) in honor of five-year old Macy Bryant, of Batesville. The event raised $13,550 this year, which was sent to FAST for scientific research in developing a cure for Angelman Syndrome (AS). Collectively the two groups have donated approximately $40,000 to FAST to date.
Approximately 300 people were in attendance at the event. The Bryant family opened the fundraiser with thanks and an update on current AS research findings. The colors were presented by Boy Scout Troop 151, and the national anthem was sung by Nashville recording artist and Batesville native, Ashleigh Rodgers. W.R.D. Entertainment provided the walk with music and sound.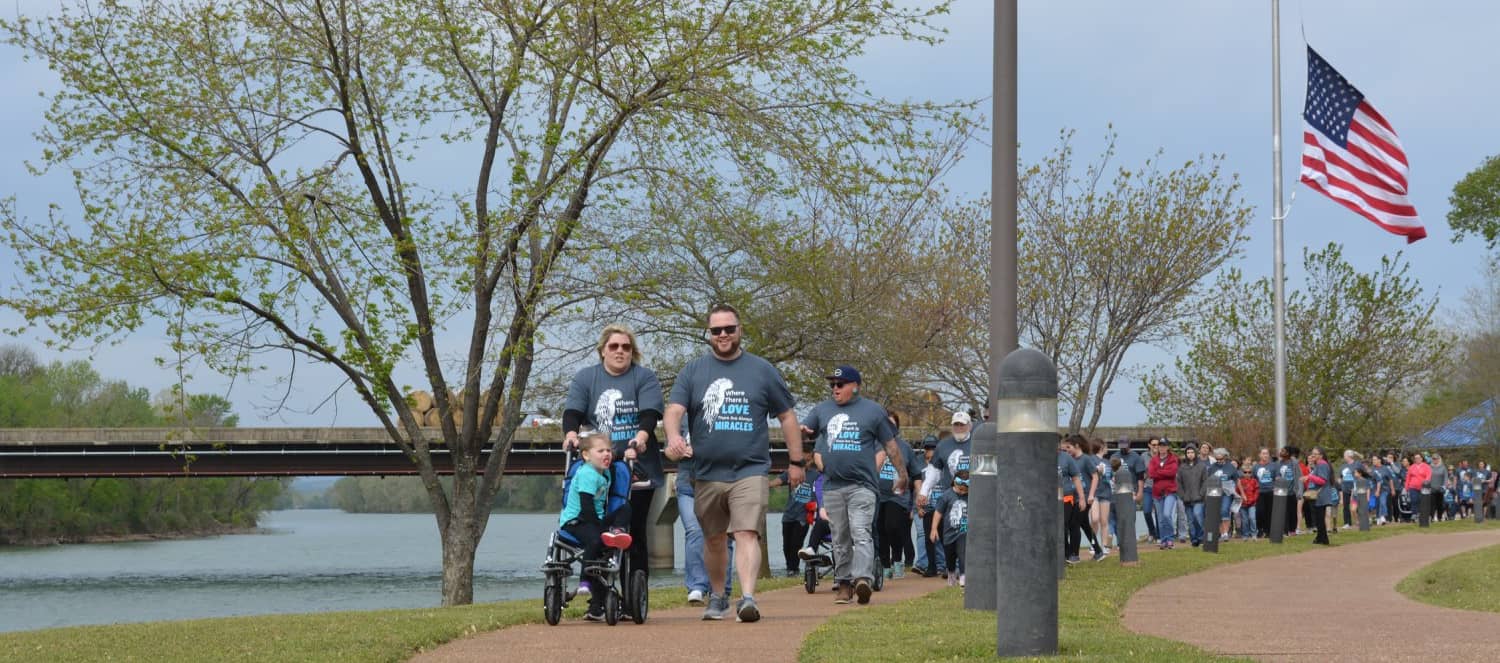 At the completion of the benefit walk, local acts performed for the crowd, including Kate and Georgi Moody, Rodgers, Anytime Fitness, West Magnet Twirling Squad, and the West Magnet Dance Team.
Participants were also able to enjoy a classic car display by members of the River City Cruisers Car Club, a petting zoo by Bill and Carey Robertson, a bounce house provided by Keller's Bounce Houses, and booths provided by event sponsors.
Angelman Syndrome is a neurological disorder that affects one in 15,000 live births. It is caused by a deletion or mutation on Chromosome 15. People with AS suffer from profound developmental delays, problems with motor control and balance, life-threatening seizures, lack of sleep, feeding issues, and typically do not develop functional speech. They require life-long care and intense therapies. The AS research team is one of the fastest result-finding medical research groups currently worldwide. AS has been cured in mice, and scientists are confident a cure will be reached in the next few years.
Macy Bryant is the daughter of Josh and Ronda Bryant of Batesville, and granddaughter of Ron and Martha Lewallen of Batesville, and Jesse and Trena Bryant of Springdale.