Independence County Judge Robert Griffin and Sheriff Shawn Stephens are not seeing "eye to eye" these days when it comes to using community service workers at the Independence County Recycling Center and for trash pickup.
Some of that came to a head at Monday night's Independence County Quorum Court when the judge asked the sheriff to release some of the community service workers who were "locked down." The judge noted that he only had three workers when he has a need for 21.
The sheriff said some are "locked down" because they are causing trouble. Chief Deputy Aaron Moody described "locked down" as a disciplinary action and noted all the rest of the community service workers are available for the judge to use.
However, Moody said he only has about six in lockdown, so the judge wouldn't have near the 21 workers he needs if he had all the community services workers to use.
Lockdown also means a prisoner will be put in a single cell and will lose some of their privileges, according to Moody.
The judge said he asked why the community service program worked under the previous sheriff and it wasn't now. The community service workers are in jail on misdemeanor violations of the law. The district court has placed them in jail and said they can be used as labor and given credit for each day they work to pay off their fines and court costs. In some instances, community service workers are in jail on contempt of court for not paying anything on their fines. This way they are given a chance to catch up and pay off fines through "sweat equity."
When the judge asked the sheriff to release the community service workers, Stephens said "No." The sheriff said he is really understaffed at the jail and is finding it difficult to keep enough workers, particularly matrons.
In addition, Stephens said some community service workers are in lockdown for a reason: they are causing trouble, slipping contraband into the jail, such as tobacco products and drugs. Some have perhaps not been following instructions and are harassing jail employees.
The sheriff said since he is understaffed, he has to be sure that his staff is safe and not put in dangerous situations. Stephens said the judge is not going to place him into a position of putting his officers in harm's way, and if the judge wants the community service worker, he can take responsibility for keeping his officers safe.
Stephens said his department has way too much to do than be worried with recycling and trash pickup.
Griffin said the quorum court needs to be involved because if he can't have the community service workers that were put in jail for that specific purpose — to work off their fines — then he will need the court to approve the expenditure of hiring extra workers to work in recycling and trash pickup.
Griffin said it would probably require the trash program to raise fees and noted if the program was working like it has for the last several years, then "extra hiring and raising fees to pay for the extra workers would not be needed."
The judge said he would like to move the recycling and trash program under the sheriff's supervision and in that way, the sheriff could see the need for the workers and would make different decisions about who to allow to work each day.
"I'm not in the trash and recycling business," Stephens replied to that comment. "And I'm not going to let the prisoners run the jail. If they need to be put in lockdown, they will be put in lockdown."
The judge said the trash program has been getting the trash picked up without spending a lot of money on personnel and operating in the black, and he doesn't want to see it go backwards because he can't get cooperation from the jail.
The JPs appeared to be of the consensus that the problem needed to be studied more, with all parties concerned contacted for input. In that way, one JP said a satisfactory solution might be found.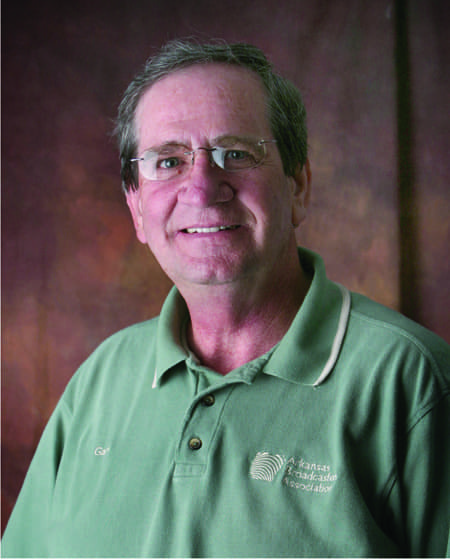 Get up-to-date local and regional news along with the latest weather every weekday morning by listening to Gary B. and Ozark Newsline on Arkansas 103.3 KWOZ, 93 KZLE, and other W.R.D. Entertainment radio stations. If you have a news tip or event to promote, email White River Now at news@whiterivernow.com.