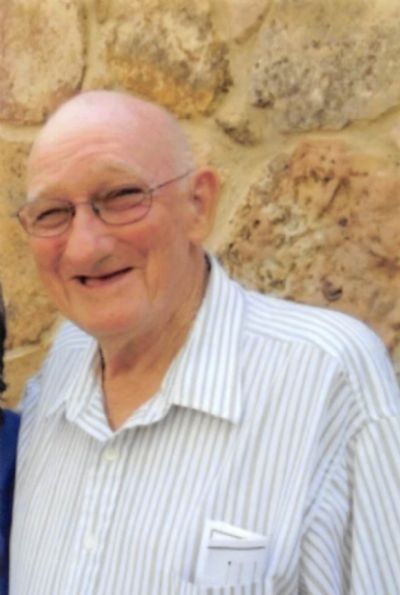 William Marshall Howell, 81, of Fifty Six AR, has ascended to his Heavenly home on Oct. 1, 2021, whereas he was greeted by his Savor Jesus Christ.
Brother Marshall, the name he was called most often, spent the last few minutes on Earth in the presence of those closest to him that loved him without end. He went peacefully in the comfort of home which is how he wanted it to be.
On Dec. 16, 1939, his parents Robert Howell and Minnie Chisholm Howell greeted him with open arms on a dirt road in Franklin County Mississippi. From the moment he was born he was ordained by God to spread the Gospel. When he was a child, circumstances did not allow him to go to school but only long enough to learn to read. As a young boy, he was taken to Church where he was Saved and from there, his Bible became his second-best friend next to Jesus Christ. When he was old enough to leave his hometown of Meadville, MS he did, by foot. He would walk and hike along the highways to get where he wanted to be. This was the way he lived out his purpose and witnessed to all those whom he met. Whatever town he was in he found a church or tent revival and there he would join others in worship. He would work odd jobs that fit his means and slept where ever he could rest his head. Shortly after turning 31, he attended a church service in Watson LA that would forever change his life. A couple saw him walking after service and took him to his place of rest only to find it was in the back of a building that had been partially burned. His cot rested along the wall on the floor. That was his last night on his own. The next day the Leighow's and McLeod's took him in and from there he became a brother and son to the entire Martin family. Even though he never had to walk to church again he choose to walk the majority of his days. It gave him the opportunity to meet and talk to others about Jesus, it was his mission. His love for Christ was evident and all who met him knew he was special. His light radiated love, joy, kindness, humbleness, and a willingness to help others. He served his father in Heaven in the greatest capacity.
He is survived by his sister Minnie Lee and husband Lester Smith of MS. His foster brother Lewis Martin and wife Lucille of LA.
A number of nieces and nephews in AR, LA, GA, MS, TN, and OH.
He is preceded in death by, his parents
Robert and Minnie Smith of MS, his foster parents Enos and Bradie Martin of LA, a sister Sarah Lou Howell, two half brothers R.S. Howell and Charles Howell all of MS, a foster brother Carl Martin of LA, and four foster sisters Sharon Kay McLeod, Marie Martin, both of AR, Betty Arnold of LA, and Doris Jackson of GA.
He was cared for and loved by many. He will forever be loved and remembered as his story is passed down from generation to generation, while he dwells in the house of his Lord and Savior Jesus Christ.
Amen
The funeral service will be 1 p.m. Tuesday, Oct. 5, 2021, at Souls Harbor Church with Brother Tim Clark officiating. Interment will follow the service at Sunnyland Cemetery.
Pallbearers are Kevin Cartwright, Dustin House, Jonathan Masters, Tim Clark, Nathan Clark, and Greg Vannatter. Honorary pallbearers are Otto Clark and Tony Hudspeth.
Roller Crouch Funeral Home is in charge of arrangements.