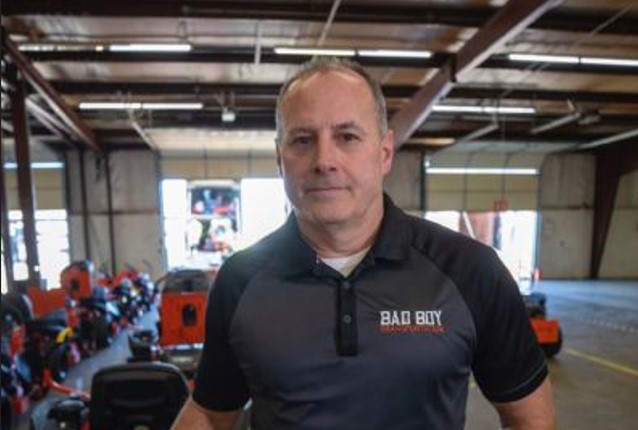 Stuart Carpenter
of Batesville 
December 1, 1965 – June 20, 2022
Stuart Carpenter, 56, of Batesville, Arkansas passed away on June 20, 2022.
Stuart was born December 1, 1965, in Fort Meade, Maryland to Cecil Don Carpenter and Peggy (Worthen) Carpenter.
Stuart was a graduate of Conway High School, class of 1984, where he excelled in Track and Field, in which he won a state championship in Pole Vaulting. He worked for Bad Boy Transportation as a shipping manager and was a member of West Baptist Church. Stuart treasured his family and set an excellent example for his sons. He enjoyed being "Pops" to his grandbabies, spending time hunting, fishing, riding his bike, as well as being at the farm.
He is survived by his wife of 35 years, Deecia (Hurley) Carpenter; two sons, Dustin Carpenter (Julian) of Batesville, Dillon Carpenter (Savannah) of Batesville; his mother, Peggy Carpenter of Conway; two grandchildren, Harper and Hallie Carpenter; two brothers, Scot Carpenter of Little Rock, Rick Carpenter (Van) of Elizabethtown, Kentucky; one sister, Cheri Armitage (Kirk) of Benton, Louisiana and several nieces, nephews, cousins, as well as many friends.
Stuart was preceded in death by his father, Cecil Don Carpenter.
Pallbearers are Scot Carpenter, Rick Carpenter, Kirk Armitage, Tim Hurley, Artie Thompson, Darrell Baker, Ryan Branscum, and Kevin Newingham. Honorary Pallbearers are his co-workers at Bad Boy Mowers and Transportation.
Funeral service will be Friday, June 24, 2022, at West Baptist Church in Batesville at 2 p.m. with Cory Majors officiating. Burial will follow at Oaklawn Cemetery.
Visitation will be held one hour prior to the service.
Memorials may be made to the Independence County Humane Society, 5 Environmental Drive, Batesville, AR 72501; Arkansas State Police Association, 5702 Dreher Ln, Little Rock, AR 72209; or Arkansas Game and Fish Foundation, 2 Natural Resources Drive, Little Rock AR 72205.