A ribbon-cutting ceremony was held for Grass Roots Equipment & Outdoors, Friday, April 27.
Grass Roots is locally owned and operated by Bill Miller and Heath Carlton and carries products such as Massey Ferguson, Stihl, Rhino, Gravely, eXmark, and Bush Hog. They also carry disc golf equipment and kayaks.
The business is located at 925 Batesville Blvd. in Southside. For more information please call (870) 569-8086 or visit them on Facebook by clicking here.
Ambassadors in attendance included: Ashley Engles (Citizens Bank), Tracy McClurg (Citizens Bank), Bill Olivia (Community Bank Professionals), Rachael Fisher (First Community Bank), Alan Price (FNBC), Shalyn Carlile (Habitat for Humanity), Brittney Harris (Independence County Off Road), Lisa Pinkston (Network of Community Options), Cara Richmond (Peco Foods), Brook Cossey (Simply Southern Boutique & Engraving), Bridget Goforth (Southern Bank), Julie Hinkle (Southern Bank), Keith Tuggle (Tuggle Investments), Chad Whiteaker (White River Now), Gena Ries (White River Now), and Ashley Keck (White River Health System Foundation).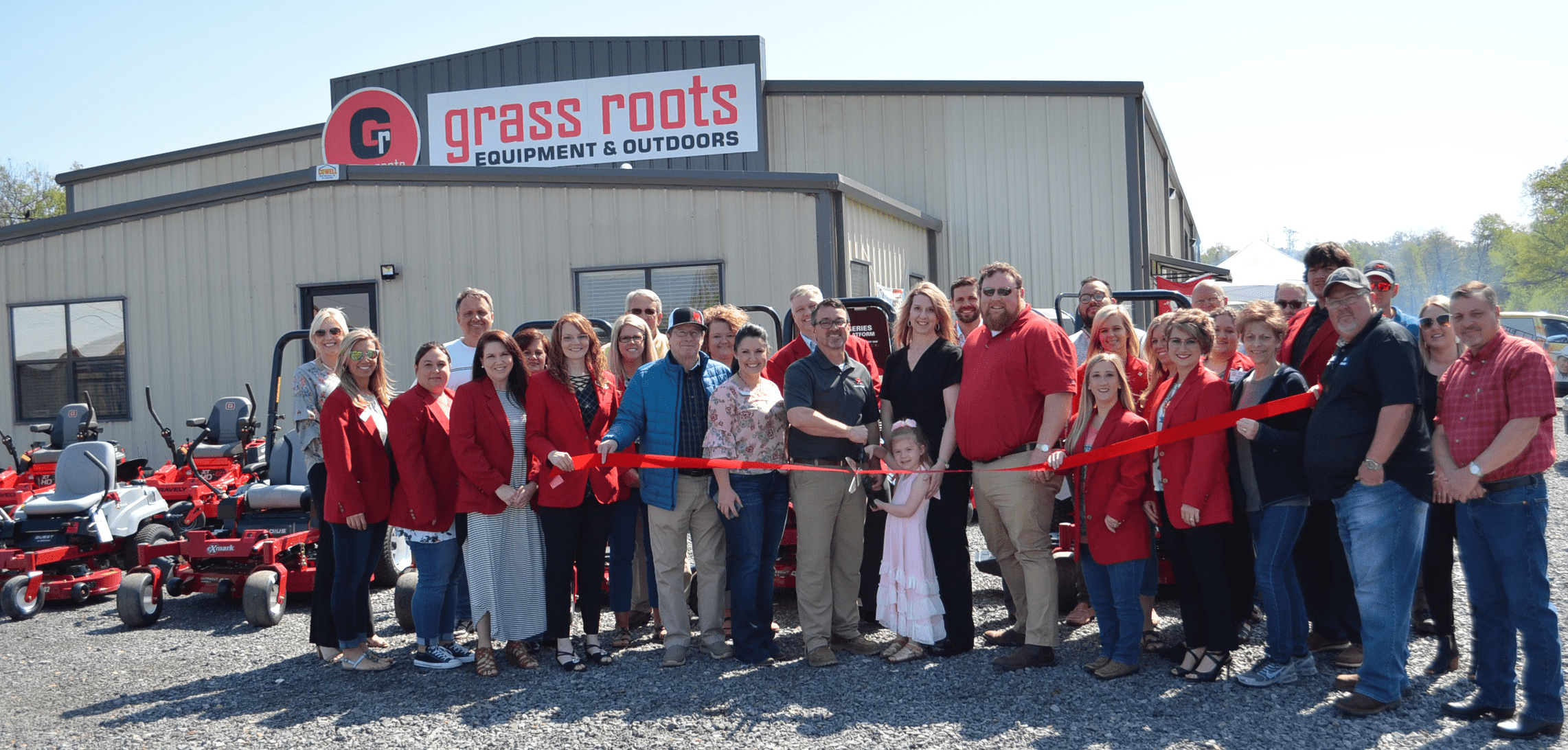 Image via the Batesville Area Chamber of Commerce