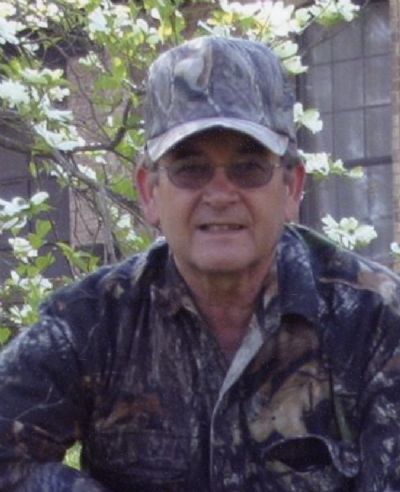 Charles Keith Brewer, 73, of Southside met his loving Savior on Sept. 3, 2021.
He was born on Dec. 29, 1947, in Cave City to Allen M. Brewer and Beulah (Tilley) Brewer.
He was a loving husband, father, stepfather, brother, and grandfather. All who knew Charles knew him for his kindness, generosity, and the stories he told. He was proud to serve in the United States Air Force and Desha Fire Department as assistant chief and chief. He was an avid gardener and loved the outdoors. He was our blessing.
Survivors include his wife, Mary Davis Hurst Brewer of the home; two sons, Darin Brewer and wife Dawn of Southside, Chad Brewer and wife Ashley of Batesville; one step-son, Dustin Hurst of Nashville, Tennessee; one step-daughter, Danielle Hurst of Southside; one brother, TA Brewer and wife Myram of Springdale; one sister, Ruby Siler of Searcy; five grandchildren, Kori Brewer, Easton Hurst, Olivia Everetts, Scotlynn Cooley, and Riley Cooley as well as several nieces, nephews, cousins, and a host of friends.
Charles was preceded in death by his parents; first wife, Stasha Eason Brewer; and one brother, Mack Brewer.
Pallbearers are Shorty Coles, Scott Wooldridge, Mike Young, Eric Reed, Jacob Cain, and Lynn Hightower. The honorary pallbearer is Terry Engles.
Graveside services will be Monday, Sept. 6, 2021, at 10:00 at Alderbrook Cemetery with James Cain officiating.
Visitation will be held Sunday, Sept. 5, 2021, at the Roller-Crouch Funeral Home from 5:00 p.m. until 7:00 p.m.
In honor of Charles, the family has asked that memorials be sent to St Jude Children's Research Hospital, 262 Danny Thomas Pl, Memphis, TN 38105 or Wounded Warrior Project, 4899 Belfort Road Suite 300, Jacksonville, FL 32256.