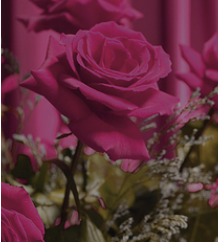 Wanda Jackson of Newport, Arkansas departed this life on Wednesday, August 3, 2022, at the age of 90. She was born January 21, 1932, in Tuckerman, the daughter of Cecil C. Bowen and Minnie Marie Harvey Bowen.
She was a 1950 graduate of Grubbs High School. Following graduation, she worked at the Telephone Exchange in Tuckerman until her marriage to Mr. Lehman Jackson on April 25, 1953.
She was a homemaker and began a daycare in her home in 1965. For the next 25 years, she cared for many children and will always be "Miss Wanda" to many children and parents alike. She retired in 1991 to devote her full time to caring for her grandchildren, Jonathon and Amy. "Miss Wanda" provided many mothers who worked outside the home peace of mind knowing their children would be cared for with love and kindness, disciplined when needed and fed lots of good food. The Jackson home was always full of "Miss Wanda's" kids along with her four children and all of their friends. Her table was always full and her doors were always open.
She was a member of the Immanuel Baptist Church in Newport where she kept the nursery and taught Vacation Bible School for many years.
She loved her flowers and grew beautiful snapdragons and wildflowers and loved and nurtured the beautiful dogwood in her front yard.
Her greatest loves were her children, grandchildren, and great-grandchildren.
This lovely lady will forever be remembered for her great love of family, grandchildren, and great-grandchildren, and her beautiful smile and genuine laugh.
She was preceded in death by her husband of 44 years, Lehman Jackson on August 31, 1997; three brothers, Cecil O'Neal Bowen, Bill Bowen, and Allen Bowen; two sisters, Betty Ann Lackey, and Sharon Bowen; her parents; and her step-mother, Clara Mae Woodard Bowen.
She is survived by two sons, Michael Jackson of Sanger, Texas, and Randall Jackson and wife, Maria, of Jerome, Idaho; two daughters, Jana Hardin and husband, Ronnie, of Newport, and Lesa Ness and husband, Mike, of Newport; three brothers, Sammy Bowen and wife, Lana, of Swifton, Kenny Bowen and wife, Kathy, of Weiner, and Paul Whitlock of Melbourne, Florida; three sisters in law, Jean Bowen, Brenda Bowen, and Sandra Bowen; ten grandchildren, Mindy Strano and husband George, Megan Finch, Jonathon Davis and wife, Stacey, Amy Davis, Laura Ness, Christopher Jackson and wife, Candice, Steven Jackson, Aaron Jackson and wife, Amanda, Scott Jackson and wife, Kelsie, and Lynsey Connelley and husband, Jake; nine great-grandchildren, Olivia, Aiden, Ezra Finch, Emma, Mason Davis, Calobe Twitcher, Archer and Bowen Jackson, and Gracie Jackson; many nieces and nephews and a lifetime of beloved friends.
Friends may visit at the funeral home, from Friday from 6:00 p.m. until 8:00 p.m. Services will be 10:00 a.m. Saturday at Jackson's Funeral Home Chapel. Interment will be in Gracelawn Cemetery in Tuckerman.