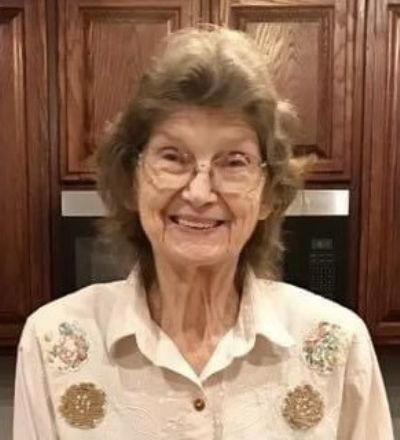 Ruth Hill,87, of Mountain View died on September 14, 2022, in Mountain View, AR. She was born on September 14, 1935, to Weldon and Bessie Condrey. Ruth was united in marriage to Frank Hill and retired from the Mountain View School District as a Cafeteria Cook. She was a member of the Herpel Missionary Baptist Church.
Ruth leaves to mourn her passing her five daughters and sons-in-law; Treca Glenn and husband Jack, Darlene Brewer and husband JL, Lela Marsolf and husband Vernon, Alice Buckingham and husband Dan all of Mountain View, AR, Shelia Hayden and husband Sandy of Palm Bay Florida. One step-daughter Linda Sheffield and husband Boyce of Melbourne, AR.; 13 grandchildren, 2 step-grandchildren, 29 great-grandchildren with 1 great-grandchild on the way, 6 step-great-grandchildren and a host of family and friends.
Her husband, Frank Hill, parents Weldon and Bessie Condrey, brothers Hurl, Millard, and Rue, sisters Rhunia and Rava, infant daughter Pauline, and great-granddaughter Braylen Berry preceded her in death.
Funeral services were held at 10:00 a.m. Monday, September 19 at Herpel Missionary Baptist Church with Brother Gary Green and Jace Tinkle officiating. Burial was at Herpel Cemetery under the direction of Roller Crouch Funeral Home.
Pallbearers were Matt Marsolf, Michael Brewer, Hagen Glenn, Keenan Glenn, Adam Berry and Jericho Jones.
Honorary pallbearers were Brent Bradford,Andy Tinkle, Kendall Wallis, Morgan Mills, Josh Weese, Dee Green, and Rich Clasen