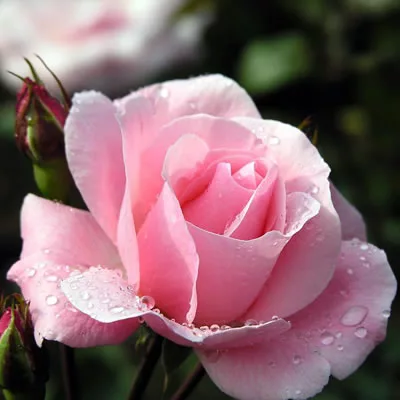 Rebecca Jane Blankenship "Becky", 70, of Sunnyland Road, Mountain View, Arkansas, died Thursday, September 14th, 2023 at Conway Regional Hospital. Becky was the daughter of Lois Armstrong Newman & Glover Armstrong of Tampa, FL. In 1955, Lois married Jay C. Newman of Mountain View, Arkansas and they moved the family to the farm on Sunnyland Road. Becky attended school & graduated from Mountain View High School in 1971. Becky was known for her basketball skills in school. She was the tall blond who could dunk free throws. She attended nursing school and was a licensed practical nurse for several years until health issues caused her to leave her career in nursing.
Becky was saved at the little community church, Sunnyland Baptist and baptized in nearby Turkey Creek at a young age. She loved the Lord from an early age and He carried her home on Thursday afternoon. Becky was an excellent cook and her biscuits and chocolate gravy were the absolute delight for a hungry tummy. She was also very talented in needlework. She created many beautiful doilies and other artwork, but her true love and talent was working with horses. At an early age, she learned how to care for, catch, saddle and ride Patches, Sandy & Candy, the family horses. She would teach her brother and sisters how to ride and handle the horses. Becky owned and rode horses all her life. She & Loyd currently still have several. She commented last Saturday how beautiful her mare & colt were.
Becky married the love of her life, Loyd Blankenship in 1981. They soon moved to the farm on Sunnyland where they shared the love of her boys, horses & dancing. They were a lovely couple to watch while they glided across the floor so beautifully together. They loved and raised four boys and two grandchildren together.
Left to cherish her memory is her husband, Loyd of the home; two sons, James Newman and Justin Blankenship; two grandchildren, Jason Newman & Brittany Chamberlin; three great-grandchildren, Addison Newman, Kaylee & Kaden Chamberlin and three sisters, Gloria Burns, Barbara Henderson & Juanita Terry.
Preceded in death were two sons, Michael Newman & Phillip Lawson; parents, Jay & Lois Newman and brother, Dwayne Newman.